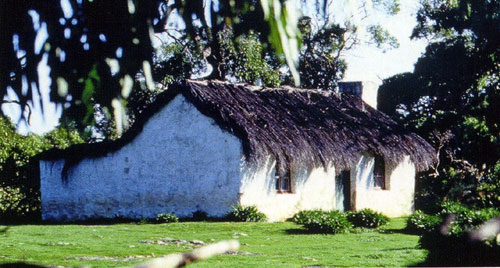 Old historic Mikkira Homestead
Mikkira Station is a private property located about 30kms Southwest of Port Lincoln. It is home to a colony of wild koalas that live in the manna gum trees. The leaves on these interesting old trees are the koala's favourite food. Visitors to Mikkira enjoy the space and tranquility of the natural bush environment. It is a great place for bird watching, picnics and koala spotting. In the winter there are tiny native orchids to find and also some giant yakkas hiding behind some pretty native vegetation. Kangaroos, emus, native birds and reptiles are also easily observed.
Mikkira Station can be visited by booking a private tour with one of several tour guides or getting a permit from Visit Port Lincoln. Public camping on the property is again available over the winter months. Please contact Visit Port Lincoln for permit and key to enter Mikkira.